Jocelyn Cheung
Based in Taipei

Interaction Designer
@Health Education Design
2016
Created with the Toronto Stroke Network team. The Stroke Recovery site is a simple guide to daily living after stroke.
The goal of the project is to rethink medical guides, offering hands-on information for people recovering from stroke. The information must be easy to digest, be accessible and inclusive. My tasks include:
︎IA
︎site map
︎art direction
︎wireframing
︎interface design
︎accessibility
︎CMS template
︎design delivery
︎design QA
We identified from health care experts that one of the pain points in the recovery journey is
navigating medical information
. Despite the abundance of stroke recovery information, they are often difficult to read (written in medical language) and lengthy to parse. This adds to the day-to-day burden of patients and caretakers. Using a grade 8 literacy level as guideline, we simplified medical instructions into simple language.
We use simple language—"Career and Finances" becomes "Work and Money", "Mobility" becomes "Going Out".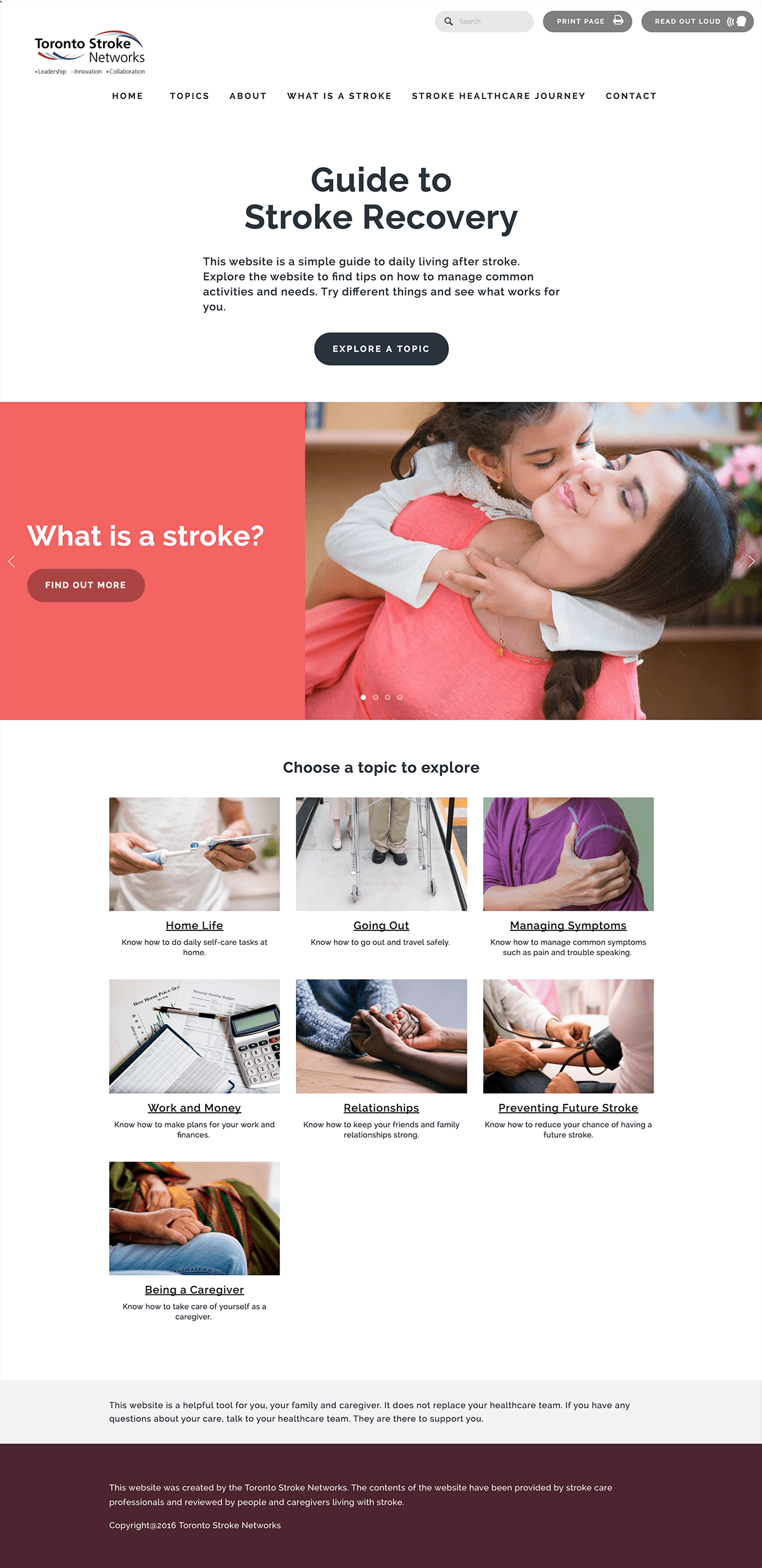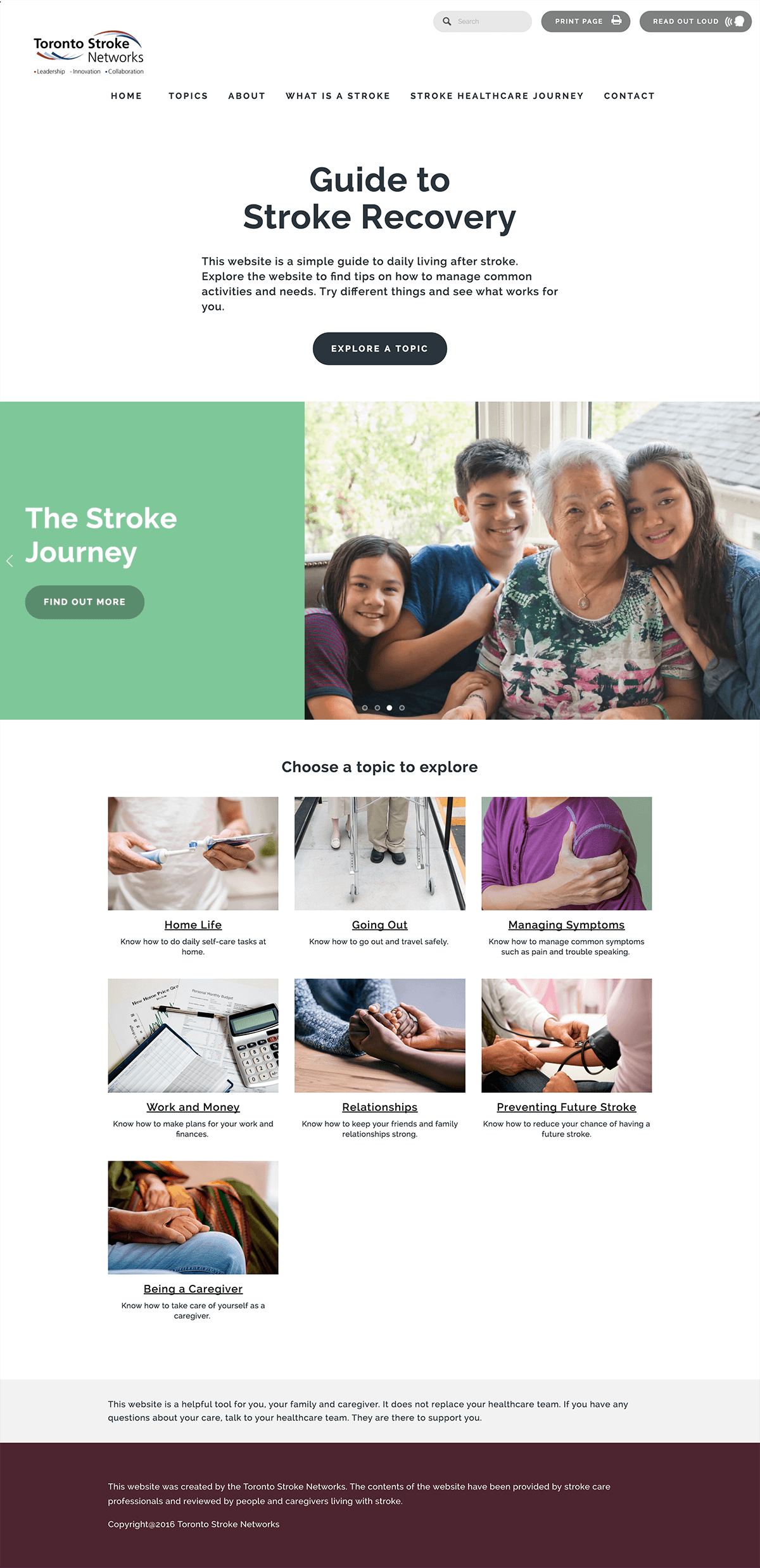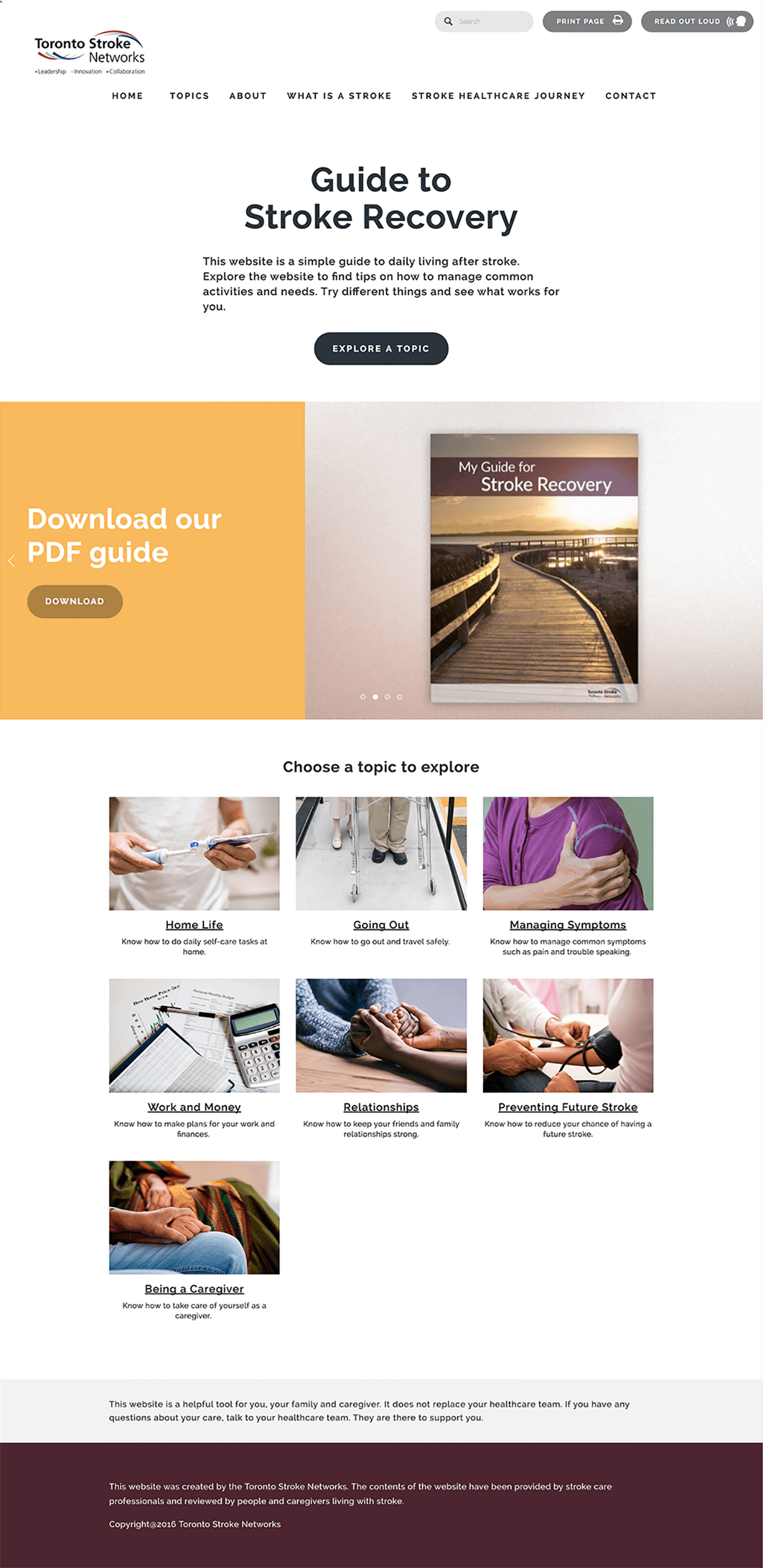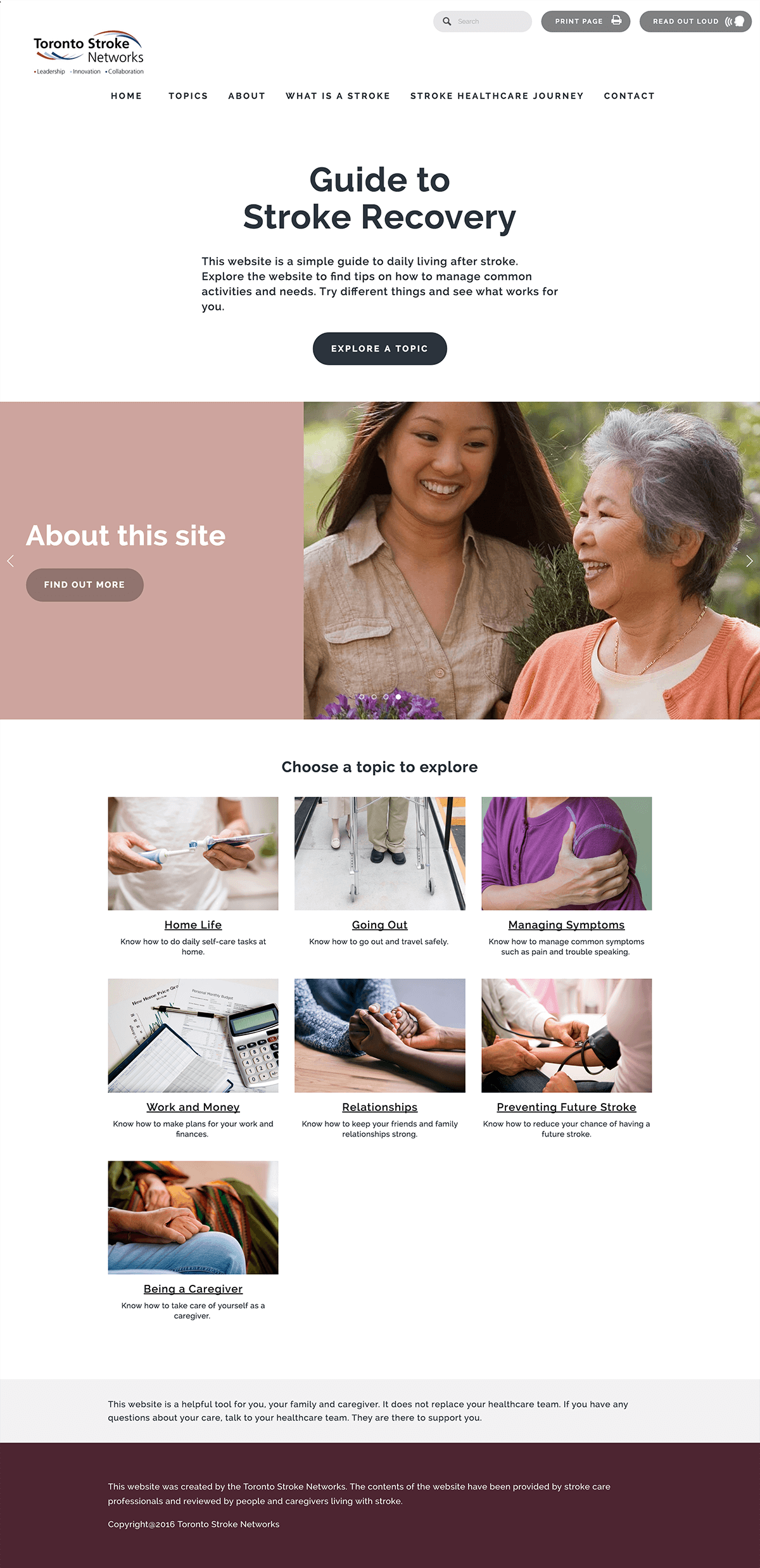 To solve the problem of people combing through lengthly medical documents, we focused on supporting recovery through an action-oriented approach—organizing content base on life functions and daily needs.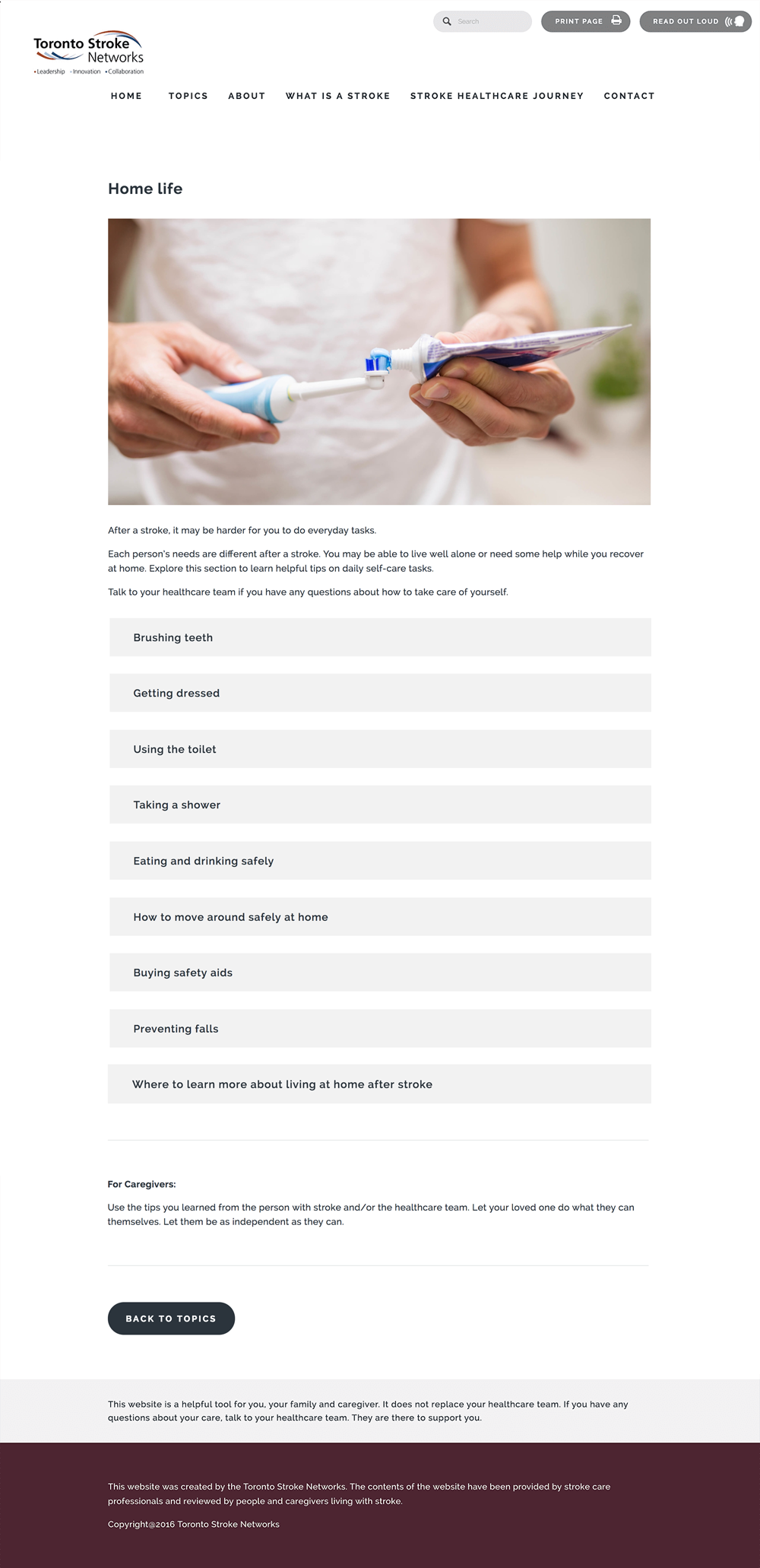 We guide readers to relevant content based on what their needs are. Our goal is to make medical guides more human and relatable - avoiding academic language and illustrations.








Choosing the right colours, font size and imagery are important to ensure maximum legibility. The site is optimized with accessibility in mind—with large font size, high contrast and large tap targets.









Aside from visual accessibilty, we optimise for function by adopting simple language, tooltips, visible links, simple navigation, and text-to-speech (Read out loud).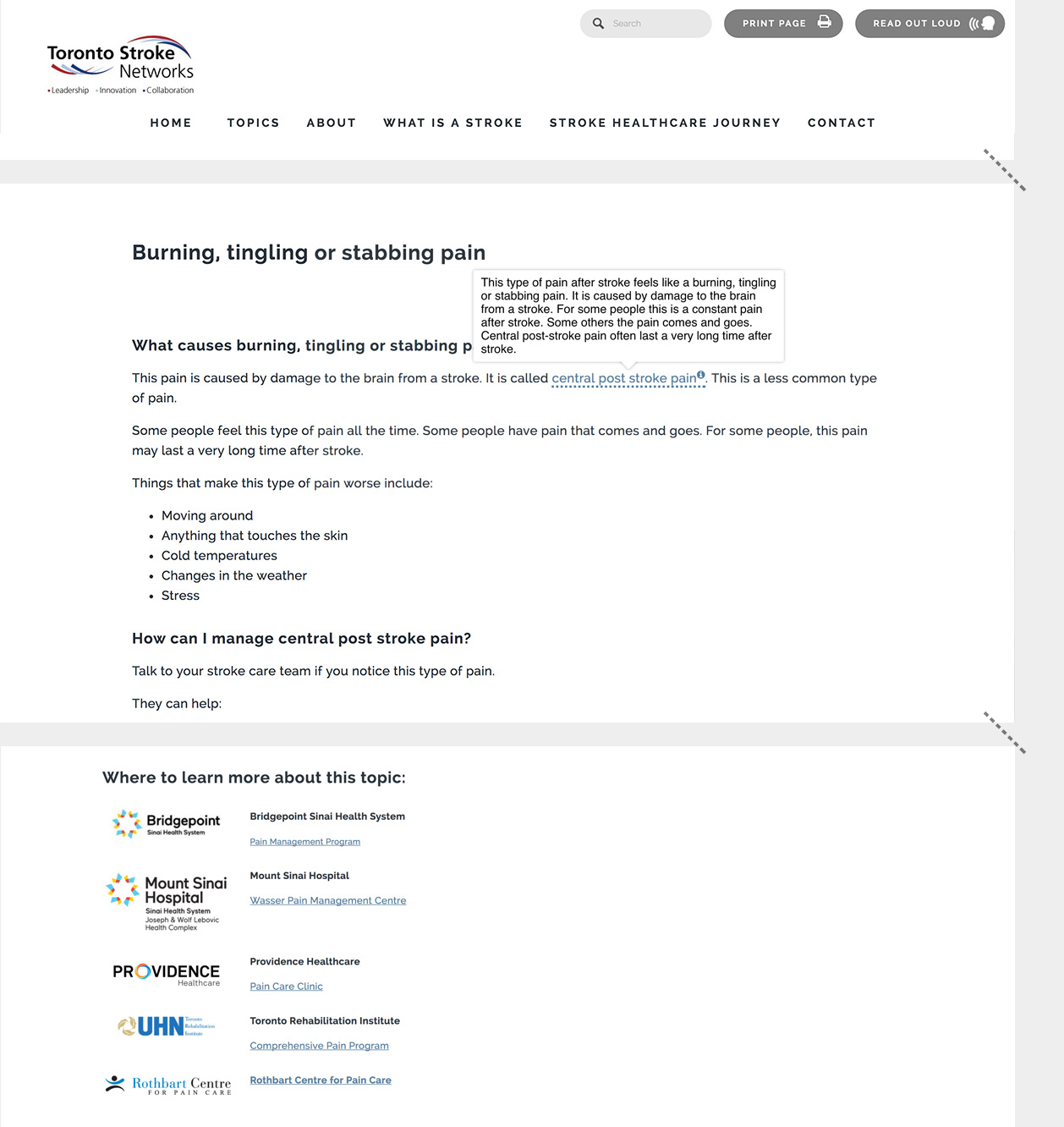 Stroke can affect people of all ages and ethnicity. When choosing site photos, attention is put towards ensuring people of different ages and backgrounds are represented.