Jocelyn Cheung
Based in Taipei

UX Designer
@Hubnest Inc.
2017
Redesigning the posters shopping experience with a small business that has been around since 1993. With a wide selection of 70,000 posters and framing options, the new site aims at creating a highly customized shopping experience cater to all kinds of poster lovers.
︎user personas
︎task flows
︎site map

︎wireframing
︎interface design
︎design delivery
︎design QA
We created a series of personas based on different users' goals and browsing behaviours, detailing from when they first discovered the site to goal accomplished.
Example:
︎ Interior Decorators purchase large sets of posters for the homes of their clients. How do we help interior decorators curate harmonious sets based on time period, color and style?





To support complex checkout requriements and shipping conditions, we map out checkout scenarios and their branches via tasks flows. This allow us to simplfy checkout steps and prevent dead ends for customers.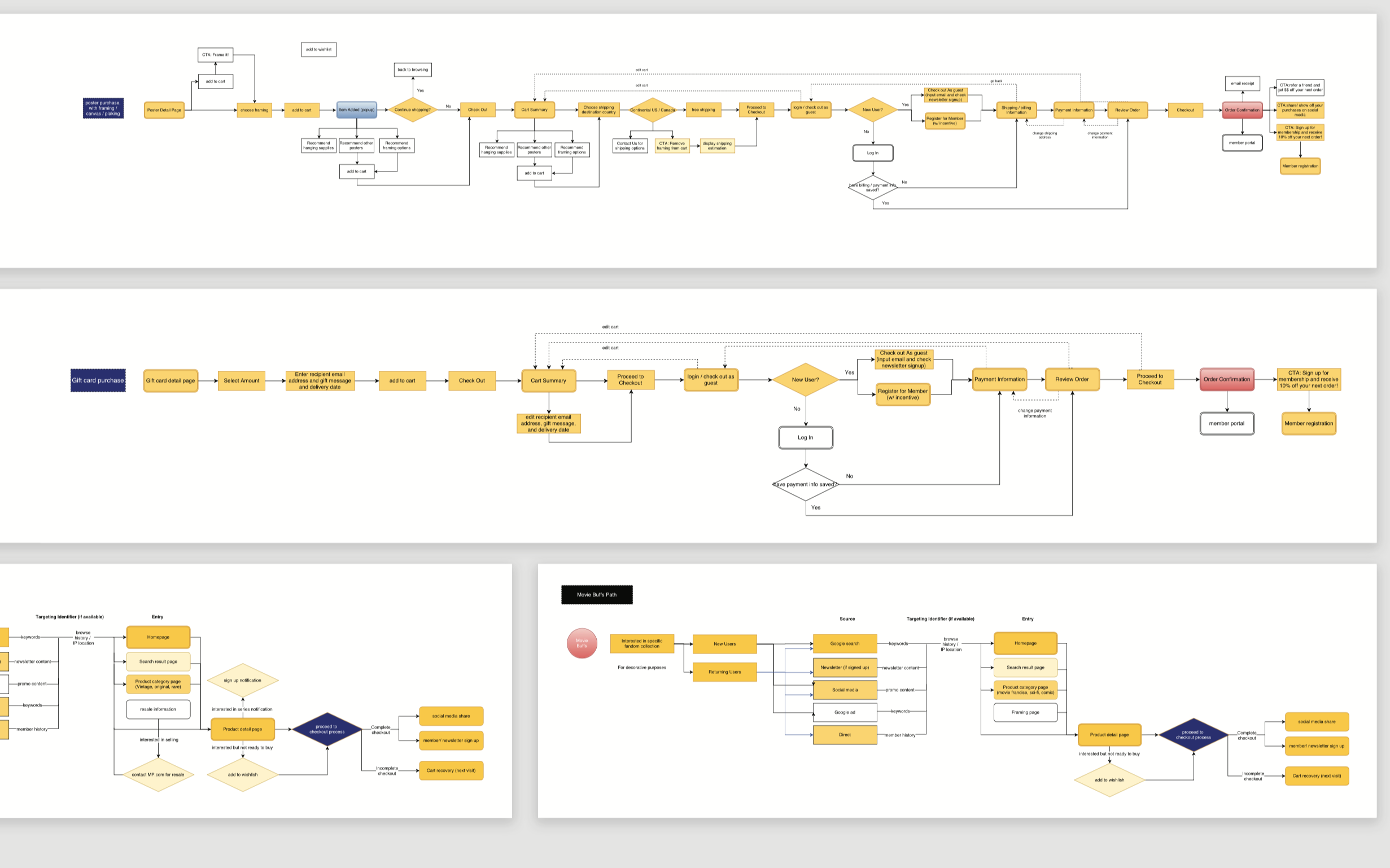 To sort through 70,000 posters and different framing options, we tested a variety of filters, groupings to optimise search relevancy.










The look and feel of the site is inspired by popular cinema. We want to create a sense of drama while allowing the designs of the posters to shine through.